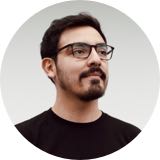 Landon Peters
Design Director / Product Designer
Whale Series Diving Supplies
We have conducted extensive thinking and research on each product in advance to ensure its practicality and value.
A product that has been designed and innovated, no matter where you take it, will always bring you surprises.
Product Types
Hot selling product collection.
Featured Products
The most distinctive product.
Popular Products
Our Happy Clients!
Thank you for your support and companionship.
I enjoy a free life and love diving. I really like your products and have been using them!

When I don't have to work, I like to go paddling or cycling. A good product will bring more fun!

Due to work needs, I need to go to many places. Your backpack has a good design and I really enjoy using it.